Cyclist's Guide to Washington Island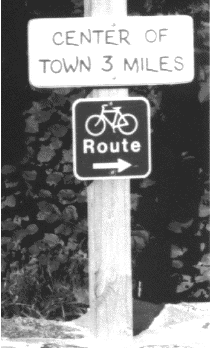 Tour Wisconsin's Premier Island. Cycle around the gem of Lake Michigan, located at the tip of Door County's thumb. Washington Island's beauty and charm have lured mainlanders for over a century, and this book will help you find out why and show you the best bike routes.
As a summer visitor to Door County you may view the scenic islands just off-shore from Northport and wonder what might be found there. Should you take a valuable day of your vacation to cross the waves of Death's Door to find out? This guidebook will not only help you decide but also prove an invaluable asset for your tour.
Cyclist's Guide to Washington Island clearly reveals the Island's treasures through maps, pictures and descriptions of this fascinating vacationland. It is arranged in a handy sequence so that your tour will be enjoyable and complete. Its spiral binding permits it to be opened flat. Its size fits your pocket or handlebar pouch. It will also provide a pleasant way to relive your vacation as you show it to your friends and family.
The authors, a father and son who now live on Washington Island, were Door County visitors some twenty-five years ago. Their decision to investigate what might be found across the Door changed their lives.
The book is available by mail for $4.95 plus Shipping/Handling Charges (Wisconsin residents add 5.5% sales tax) from:

    Charles Olson
    845 Jackson Harbor Rd.
    Washington Island, WI 54246


Print an order form for: BOOKS
Link back to: Washington Island BOOKS
go back to the: TOP PAGE
Check out our: Ham Radio kits