6/17/2009 - the worst picture of Marilyn Monroe ?: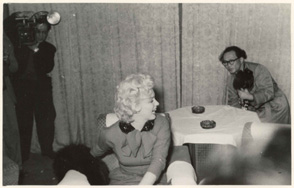 I found this picture while going through a stack of family snapshots - this was taken in Japan during some kind of press event by a GI who snuck in, a fellow in my Dad's outfit, the timeframe is the early 1950s during the Korean War.


Click the picture for a larger view.






Page accesses: