North of Death's Door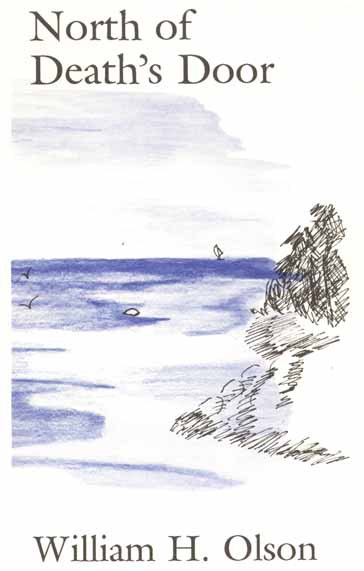 This hardcover book has 63 pages of poems by William H. Olson and original illustrations by Phoebe Olson.

63 pages, hardcover with dustjacket, $10.00.


The book is available at Door County bookstores and other selected locations.

The book is $10.00 or by mail for $10.00 plus Shipping/Handling Charges (Wisconsin residents add 5.5% sales tax) from:

    Charles Olson
    845 Jackson Harbor Rd.
    Washington Island, WI 54246


For fast, easy and secure credit card order of North of Death's Door(WI residents will be charged 5.5% sales tax), please click the Add to Cart button below to pay via Paypal.

Readers outside the USA, please direct inquiries to

for shipping rates to your country.


Print an order form for: BOOKS
Link back to: Washington Island BOOKS
go back to the: TOP PAGE
Check out our: Ham Radio kits