November 22, 2017 - Back in stock - thanks for waiting
January 2019: kit now includes a solder masked, silk screened circuit board
March 19, 2012 - Iambic to Single Paddle kit
The Iambic to Single Paddle kit is our version of a circuit from the October 2009 issue (page 61) of QST by W0NFU, Larry Winslow.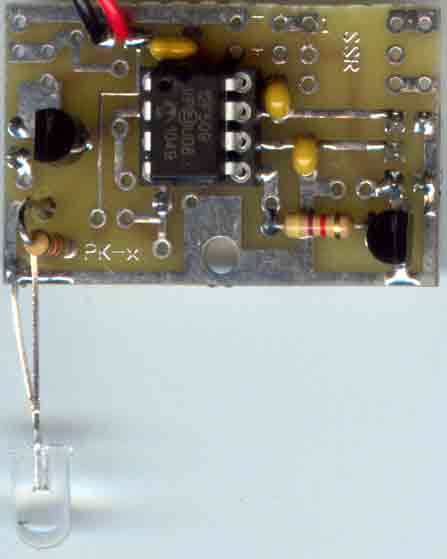 PIC based circuit
makes using an iambic keyer with a dual lever (iambic) paddle easier for those used to a single lever paddle
connects between your iambic paddle and your iambic keyer
only allows one paddle input to the keyer to be actuated at one time, just like a single lever paddle
toggle iambic operation back on with a touch of the optional, builder provided momentary switch
provided LED goes on with iambic operation and is normally off in regular single paddle mode
low power usage (1 uA or less when "sleeping"), LED goes off after 11 seconds of inactivity
board size: 1 x 1.5 inches
operates from 3 volt battery
price is $10 + shipping/handling
printed documents are NOT included, please print/view your own from the pdf files provided




For pricing, availability or any other questions, please send an email to me, Chuck Olson, WB9KZY at:





with your question

Kit Documentation: download (Right click/save target as) and print the Iambic to Single Paddle kit manual , schematic diagram and hookup diagram all in Adobe Acrobat (.pdf) format.
Also, a text file of diagnostic measurements.