January 30, 2014 - QRPThief kit
The QRPThief kit is our version of the famous Joule Thief circuit.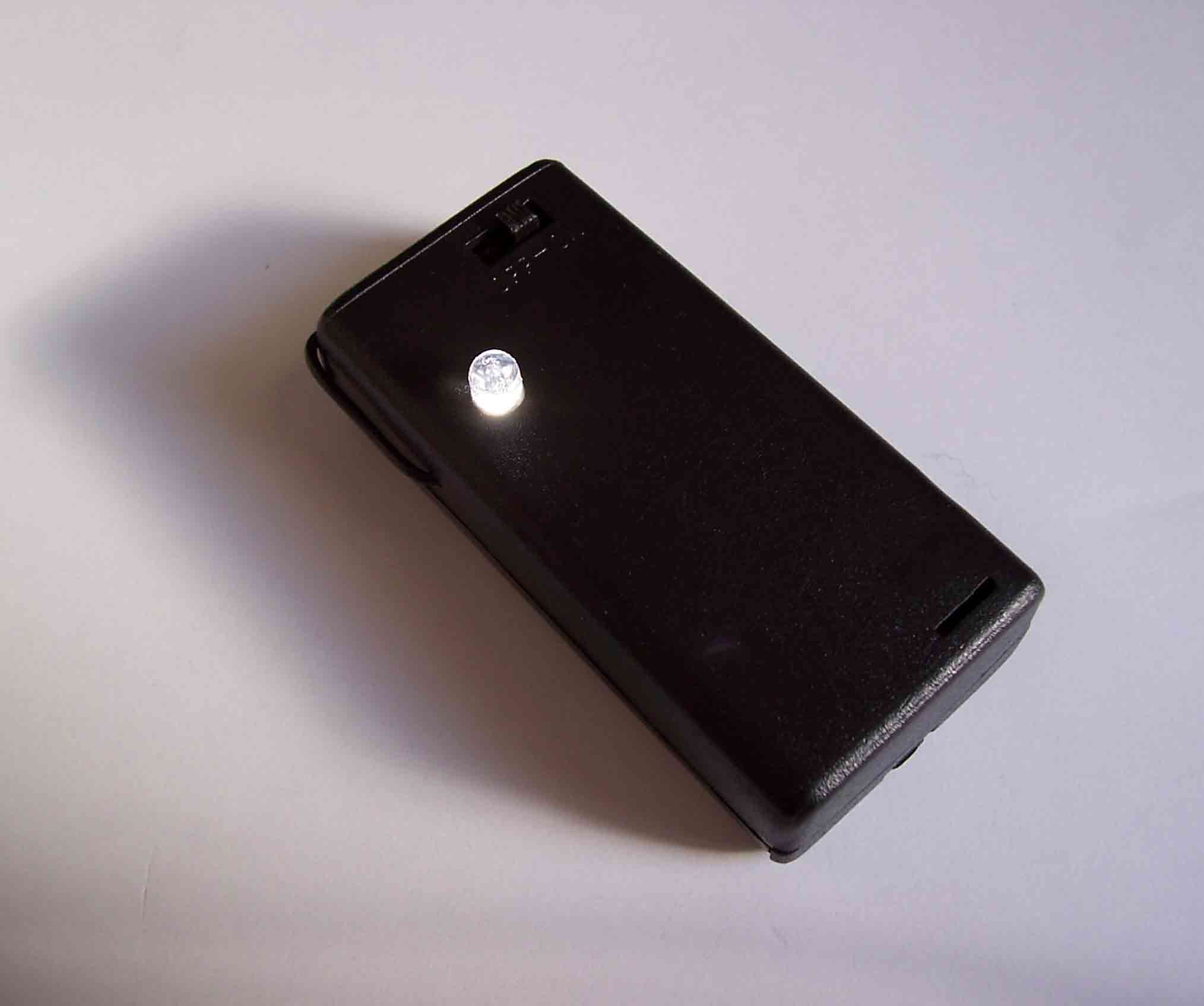 here's a way to use those not quite dead AA alkaline cells in the battery drawer!
turn them into a handy little flashlight / nightlight


high brightness white LED
case is a 2 AA cell battery holder with switch
will run with AA cell voltages down below 0.7 volts
no circuit board - simple 5 component circuit
one toroid wound by builder
two holes to drill in the battery holder by builder
printed documents are NOT included, please print/view your own from the pdf files provided


The QRPThief kit is $4 + shipping/handling



Kit Documentation: download (Right click/save target as) and print the QRPThief kit manual/schematic/build doc , in Adobe Acrobat (.pdf) format or text file.


To purchase the QRPThief kit, print out a Kit order form to figure your order manually
or try our: javascript order form to let your browser do the math!

For larger quantity purchases, to combine with other items, for DX purchase price or for any other questions, please send an email to me, Chuck Olson, WB9KZY at:





with your question
Page accesses: