Feb. 13, 2014 - SOLD OUT - Simple Keyer kit

The Simple Keyer kit provides an easy way to send Morse code. It features: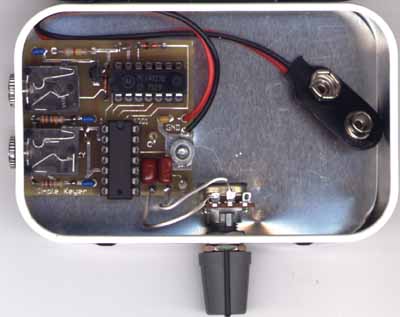 No sidetone
No memories
No menus
No microprocessor
No iambic modes
No fun of any kind ;)
pot speed control
4 to over 30 WPM range
complete kit
uses 9V battery
or can be run from any power source from 2 to 18 volts
low power usage: less than 1 mA active current
less than 1 uA standby
based on a neat design by N1HFX
If memories/sidetone are needed, consider adding the Island Memory II kit

For more information on the kit please download (Right click/save target as) the Simple Keyer kit manual and schematic diagram both in Adobe Acrobat (.pdf) format.

Also available is a text file of voltage and resistance readings for an operational Simple Keyer kit.



For larger quantity purchases, to combine with other items, for DX purchase price or for any other questions, please send an email to me, Chuck Olson, WB9KZY at:




with your question or the items you want and we'll email you a Paypal invoice.
Page accesses: